Recommended Trading Products
Kaito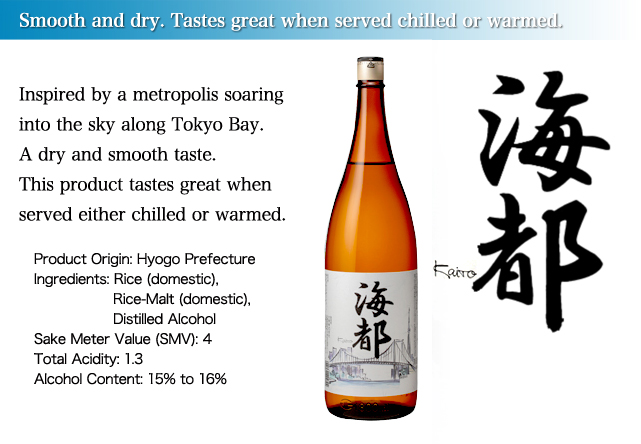 A sake that is strong yet soothing, just like the metropolis soaring into the sky along Tokyo Bay. This is fragrant and mellow, yet has an intense masculine flavor as is often found in Japanese sake. It can be served chilled or warmed. Smooth and dry with Sake Meter Value +4. 15% alcohol content. A Nihon Sake Net original product. The product name was chosen from ideas submitted by employees of affiliated companies. The product delivers the atmosphere of Odaiba where Nihon Sake Net is based.
Barigoule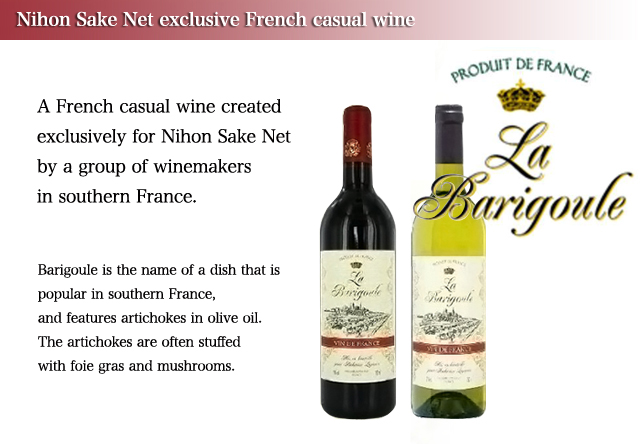 A French casual wine created exclusively for Nihon Sake Net by a group of winemakers called Cellier des Dauphins in southern France. Whether red or white, the wine can be paired with various types of food, showing its usefulness for restaurants.
Features of red wine:
Deep red. Red berry and spicy aroma.
A fruity, full-bodied red wine with soft tannin and fruity flavors complementing each other.
Features of white wine:
Greenish yellow color. Fruity and citrusy aroma.
A fresh taste with a well-balanced rounded texture and an abundant fruitiness.
Kaeda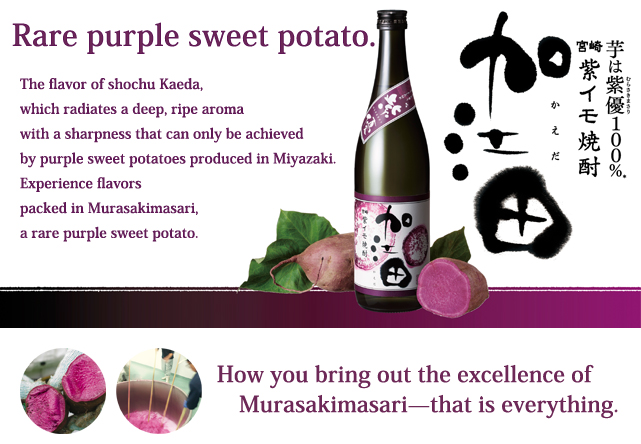 Murasakimasari, the ingredient of Kaeda, is a purple sweet potato grown in healthy soil fertilized with green manure in Miyazaki. The special farming method utilizing the power of nature produces sweet potatoes filled with nutrients and flavors. Ochiai Shuzo Brewery carefully washes prime Murasakimasari without scratching them, and diligently brews them using handmade paddles. The brewery's commitment in every step of the manufacturing process creates fragrant, sharp and excellent shochu.